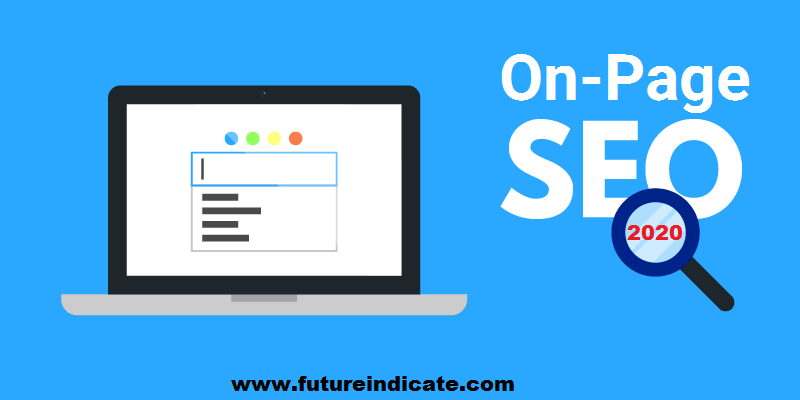 Advanced On-Page SEO Techniques 2021-2022
On-Page SEO Techniques 2021 – On-page SEO (Search Engine Optimization) refers to all the changes or improvements we do to our website and its pages. This method is completely different from Off-Page efforts in which we put efforts externally. There are lots of parameters that are to be considered while optimizing a website for the search engine. On-Page SEO consists of simple operations that are performed internally on a webpage like internal linking, meta tags, descriptions, etc. These techniques sound like simple and unworthy and but their effects are impressive.
WHY ON-PAGE SEO IS IMPORTANT?
When the search engine crawls a website, it checks the internal structure of the website primarily. So, it is necessary to design and organize the website and all of its pages in a way that the crawlers find them worthy of giving higher rankings. Google and all other search engines keep changing its ranking algorithms randomly. So, while doing the on-page SEO techniques 2021, you should have knowledge about all the algorithm changes history.
In this article, we will know all the On-Page SEO techniques which are working and preferred to do in 2021.
TOP ON-PAGE SEO TECHNIQUES
1.INCREASE SITE SPEED
Site Speed is one of the most important ranking factors considered by all the search engines. If your site loads very slow then you are never going to have a good impression on the search engine. Your audience will also like it when the website loads quickly in all types of devices. You can check your website speed with the help of this free tool developed by Google. (https://developers.google.com/speed/pagespeed/insights/)
If your website shows the result below the average then you might have to do something for this. You will get the suggestions to improve site speed along with the speed results. You can follow these additional instructions to increase your website speed.
•    Minify CSS, JAVA and HTML
•    Remove Render Blocking JAVA scripts
•    Increase Server Response Time
•    Optimize Images
•    Reduce Redirects
You can contact your website developer agency if you are not familiar with these terms. Or you can use TWS-TOPNID services to get any type of SEO assistance.
While posting articles, you should not forget about the importance of header tags. H1, H2, H3, H4 are the tags used generally in small articles or you can use headers further in the case of long articles. Header Tags defines the structure and purpose of the article. Search Engine always crawls the headings firstly before paragraphs, so you should wrap the lines in the header tags which are introducing the nature of your article.
For example:
If you are writing a blog article on the topic 'How to increase the google traffic on my website?' then you can give H1 tag as:
Top techniques to impress Google
Best ways to increase Google Traffic
Use H2 and other header tags to justify subheading or additional headings used in the article.
3. USE APPROPRIATE ARTICLE URL
URL performs a very important role in On-Page SEO. URL is the combination of characters including the website address and some words after it separated with a slash.
This URL generated automatically according to the title of the article. But we should adjust it in a way that it appears to be more pointed about the topic. The focus keyword of your article can be used at its place.
Try to keep the URL ending words as short as possible. Do not use a random and ugly or unmatching URL. According to studies, there are more chances to get a high ranking if the URL has fewer characters included in it.
4. KEYWORD RESEARCH AND STUFFING
When you found an amazing topic to write an article or you are planning to add new services to your website. You must do some research that what people are actually writing on the search engine to find the information about the approached article. You can use online tools to do keyword research, some of them are listed below:
•    Google Keyword Planner ( https://ads.google.com/intl/en_in/home/tools/keyword-planner/ )(Free)
•    Semrush (https://www.semrush.com/analytics/seomagic/)(Free)
•    Ahrefs (https://ahrefs.com/keywords-explorer) (Paid)
•    KeywordTool ( https://keywordtool.io/ )(Free)
By using these tools, you will get all the details about the keyword like traffic on the keywords, monthly searches, difficulty, etc. When you are finished with finding the best keywords, it's time to stuff the keywords in your article.
How to stuff keywords into the article?
There is no ideal way or percentage to fill up the article with keywords. Just make sure that you don't overdo it. You can use the keyword one or two times per 200 words in your article. Overstuffing of keyword many times results in algorithm penalties to the website too.
5. MAKE YOUR WEBSITE DEVICE RESPONSIVE
Your website should open fast and correctly in all type of device types and screen sizes. Google launched a new Seo update in 2005, that the websites which are not having responsive designs and are not mobile-friendly can get penalized.
To check whether your website is mobile-friendly on not, you can use an official tool developed by Google.
(https://search.google.com/test/mobile-friendly)
If your website gets negative results in this test then you must have to do to correct it. TWS-TOPNID is always ready to help you with any type of website optimization and SEO campaigns.
6. USE OUTBOUND LINKS
While inbound links is a major criterion in Off-Page SEO. Outbound links play a major role in On-page SEO techniques. Mostly used the popular search engine Google crawl all the links inserted in a webpage and create an outlook about the webpage according to the niche of the outbound links. If you are linking to some websites which are recognized and well-established in your industry then it will be easy for the search engine to understand your pages.
Once your page gets familiar to the search engine, it will definitely start showing your website in its higher rankings for related keywords.
For example, If you are posting an article on the topic 'Best web designing agencies' then you can give an outbound link to a big website like Wikipedia explaining web designing.
7. USE INTERNAL LINKS
Internal linking is the strategy in which we give links to our own webpages. To do it, you have to put links of your existing articles into new articles. You can do it in reverse, if one of your articles is performing good on the search engine, you can give a link to your new webpage from it to provide an external boost to it and deliver some traffic to it too.
With this method, you will create a link network on your website and everyone know, search engine love networks.
Note:
Do not overdo it, try to give two or three internal links in an article.
Meta elements are the information that is used to show the structured metadata of a page. This is the data filled in the head section of a webpage. You should use proper meta tags and descriptions on the webpage totally relating to it.
While filling the meta description, you can put focus keywords into it. Use proper meta tags after researching them on the internet. This thing should be considered while posting every webpage because it defines the purpose of an article.
9. USE IMAGES AND IMAGE OPTIMIZATION
Images make an article attractive and more engaging. Search engines also love images and videos included in the articles. Try to explain things with the help of images too. You can use websites providing copyright free and high-quality images of different categories.
Pixabay
Pexels  
Stocksnap
Wikimedia etc
How to do image optimization?
Image optimization is the technique we use to make images relating to your article. Things to do for image optimization:
Rename the images with the title or focus keyword
Include keywords in alt text and caption of the images.
10. INCLUDE KEYWORDS IN TITLE AND INTRODUCTION
You should include your focus keywords in the title and the introductory paragraph of your article at least once. It will be very good if you use your keyword at the start of your title.
Example:
If you are writing the article on the topic 'What are the best on-page SEO technique in 2021' you can use this title instead:
On-Page SEO: Best techniques to learn in 2021
CONCLUSION:
If you follow the above instruction, you will see the changes in your rankings definitely. Before performing these methods, always focus on providing valuable information to the users. When your user likes your content, the search engine will also do the same.
In case, you are not able to achieve good rankings after doing every possible thing then TWS-TOPNID is also an efficient service to utilize for it. We are active in the field of an SEO agency, Web designing/development, Content Writing, etc. We are committed to providing reliable and affordable service to our clients. Feel free to contact us related to any query.
Read Also- What is Digital Marketing And How it Works
Read Also- How to Start a Career in Digital Marketing?