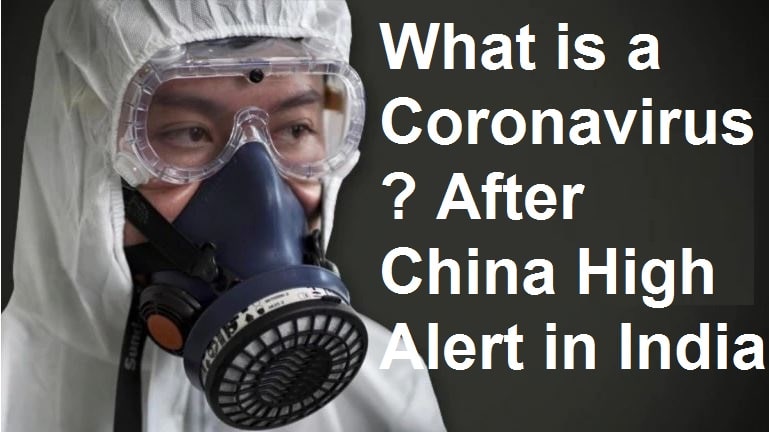 What is a Corona Virus? After China High Alert in India




According to WHO (World Health Organization) Coronavirus On 31 December 2019, WHO was alerted to several cases of pneumonia in Wuhan City, Hubei Province of China. The virus did not match any other known virus. This raised concern because when a virus is new, we do not know how it affects people.
One week later, on 7 January, Chinese authorities confirmed that they had identified a new virus. The new virus is a coronavirus, which is a family of viruses that include the common cold, and viruses such as SARS and MERS. This new virus was temporarily named "2019-nCoV."



WHO has been working with Chinese authorities and global experts from the day we were informed, to learn more about the virus, how it affects the people who are sick with it, how they can be treated, and what countries can do to respond.
Because this is a coronavirus, which usually causes respiratory illness, WHO has advised people on how to protect themselves and those around them from getting the disease.



Coronaviruses were first identified in the 1960s, but we don't know where they come from. They get their name from their crown-like shape. Sometimes, but not often, a coronavirus can infect both animals and humans.
There is no vaccine for coronavirus. To help prevent a coronavirus infection, do the same things you do to avoid the common cold:
Wash your hands thoroughly with soap and warm water or with an alcohol-based hand sanitizer.
Keep your hands and fingers away from your eyes, nose, and mouth.
Avoid close contact with people who are infected.
You treat a coronavirus infection the same way you treat a cold:
Get plenty of rest.
Drink fluids.
Take over-the-counter medicine for a sore throat and fever. But don't give aspirin to children or teens younger than 19; use ibuprofen or acetaminophen instead.
A humidifier or steamy shower can also help ease a sore and scratchy throat.
Read More Articles – Click Here