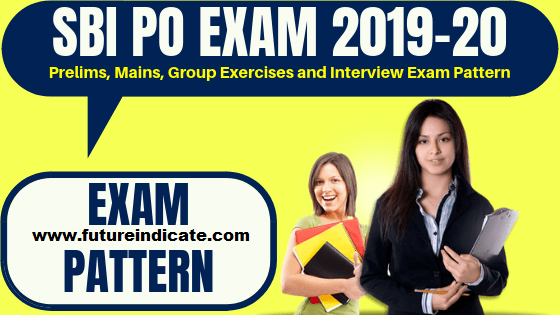 Learn You Need To Know About SBI PO Exams 2019-20 SBI PO Result
SBI PO Exams 2019-20. The State Bank of India Probationary Officer (SBI PO) exam offers an opportunity for young aspirants to work with the largest and most trusted Government bank in India.
It is considered to be a dream job for millions of aspirants due to diverse reasons. It not only provides job security for the long run but also lures the aspirants by giving them a number of incentives. Additionally, it gives regular opportunities for promotions based on your work profile. With consistent smart work and highly developed job skills, young officers can dream to reach the top tier of the organization someday. You get unprecedented job satisfaction and prestige from this job with boundless other perks. SBI PO Exams 2019-20.
ELIGIBILITY CRITERIA
Candidates must be between 21-30 years of age. Candidates belonging to OBC/SC/ST/PWD categories get relaxation in age.
Candidates must be having a Graduate degree from the any recognized College/University of India.
Candidates in their Final Year/ Semester of their Graduation may also apply provisionally, subject to the condition that, if called for interview, they will have to produce proof of having passed the graduation examination on or before a specified date.
Read Also- Latest Govt Jobs 2019-20
PATTERN AND SYLLABUS OF THE EXAMINATION
The SBI PO exam is conducted in 3 stages: Prelims, Mains and Interview. While the Prelims exam is only qualifying in nature, the total marks obtained in Mains and Interview is used to create the final merit list. Around 2000 candidates are selected each year to join SBI as a PO.
Prelims:
This stage of the exam is of 1 hour and consists of 3 subjects: English Language, Quantitative Aptitude and Reasoning Ability. While the English language subject consists of 30 questions of 1 mark each, the other two subjects consist of 35 questions each of 1 mark. This brings the total marks of the Prelims to 100.
Aspirants securing around 50-60 marks in this stage are generally cleared for the Mains paper.
0.25 marks are deducted for every question attempted wrong by a candidate.
Mains:
This stage consists of two types of papers: Objective and Subjective
Objective Test: The objective test of 3 hours duration consists of 4 Sections for a total of 200 marks. The objective test will have separate timing for every section.
S.NO.
NAME OF PAPER
NO. OF QUESTIONS
MAXIMUM MARKS
DURATION
1.
Reasoning and Computer Aptitude
45
60
60 mins
2.
Data Analysis and Interpretation
35
60
45 mins
3.
General/Economy/Banking Awareness
40
40
35 mins
4.
English Language
35
40
40 mins
Total
155
200
3 hrs
Descriptive Test: The Descriptive Test of 30 minutes duration with two questions for 50 marks will be a Test of English Language (Letter Writing & Essay).
0.25 marks are deducted for every question attempted wrong by a candidate.
Interview process:
A candidate who clears both the Prelims & Mains Exam of the SBI PO exam will be further called for a Group Discussion and Personal Interview. The marks allotted to these rounds are Group Discussion – 20 marks, Interview – 30 marks. There is also a passing mark determined for this interview stage, failing which the candidate is not considered for the final merit list.
Final selection:
After a candidate has gone through Personal Interviews, a merit list will be prepared by the State Bank of India wherein the candidate's score of Mains Exam and Interview Round will be taken into account. Based on the score obtained by candidates and the available vacancies, final cut-off marks will be declared. All candidates who clear the cut-off range will be granted the Appointment Letter by State Bank of India for the post of Probationary Officer.
SALARY AND PERKS OF SBI PO
State Bank of India provides an enviable starting salary to its newly minted POs over and above the industry standards. The present starting basic salary is Rs. 27,620 with 4 increments in advance. Then comes the Dearness Allowance, City Compensatory Allowance, House Rent Allowance, and Special Allowance that form the Gross salary. Taking into consideration the various deductions like TDS and PF/Pension Fund, the Net monthly salary of a newly joined PO comes to around Rs. 55-60k.
Apart from the salary, the PO is also entitled to various monthly perks like Leased Accommodation, Petrol Allowance, Housekeeping Allowance, Newspaper Allowance, Entertainment Allowance, etc.
The PO can also avail of various annual allowances like Festival Advance, Furniture Maintenance Allowance, and Fixed Assets Allowance, etc.
The aforementioned salary and perks bring the total CTC (Cost to Company) of a PO to around Rs. 11.55 – 13.60 lakhs per annum.
WHAT MAKES SBI PO A POSSIBLE DREAM JOB
A comparison of SBI PO vis-à-vis their counterparts in the industry reveals a startling difference in their work environment, salary and perks, and their career growth.
SBI offers the highest salary package to its POs when compared to other banks in India. In many cases, the difference in income is almost Rs. 10-15k. Also, it offers the most comprehensive perks and allowances even in the probation period while other banks only provide them to their confirmed regular employees.
The work environment at SBI is vastly varied in nature. Since SBI is a people-oriented bank, it has its roots spread from the poshest cities to the most remote areas. The job responsibilities and managerial skills at each posting thereby vary in nature, giving the officer a more all-round knowledge of the banking sector.
SBI also has over 228 branches in 32 different countries around the globe. Officers are deputed/posted to these foreign branches based on their skills and knowledge every year. This provides dynamic officers to realize their banking potential at a global level and achieve a new perspective and a tremendous boost in their careers.
Speaking of career growth prospects, at SBI, promotions also more favorable than their industry counterparts as it is more structured and merit-based in nature. Being the largest bank in India creates innumerable opportunities for its young and motivated employees to climb the career ladder, even reaching the top executive level. There are quite a number of Chairmen at SBI who started their careers as a PO.
 How to Apply | Apply Online  | SBI PO Results | SBI PO Notification 2019 Pdf 
Select SSC Coaching – Top 10 SSC – CGL Coaching Institutes in Jaipur 2019-20
Select Bank Coaching – Top 10 Bank Coaching Institutes in Jaipur 2019-20