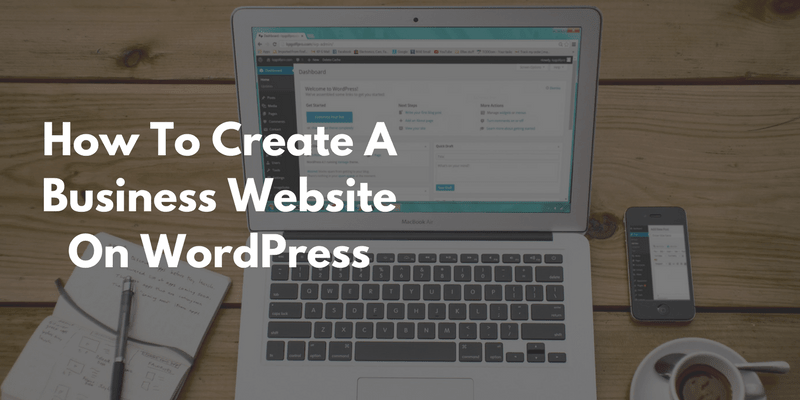 How to Create a Website Blog on WordPress
How to Create a Website on WordPress. In today's world, everyone is going online with its business, skills, hobby, and passion.
Making an online presence is not that tough to do. You just need basic knowledge and guide, trust me this guide will do it. You just need to make your hobby a passion and it will lead you to fame and money.
Let me tell you that creating a blog is less expensive than you think.
Things You Need to Collect
You will need:
Idea– so basically your idea can be a thing that you are good in. like for example, I am really good at art and craft or drawings so I can make an amazing blog website that will cover some good tricks to use waste material, home decorative things, easy ways to draw something, handmade gift ideas. I can also make an e-commerce website to sell handmade gifts and home décor DIYs. If you have already an idea then perfect otherwise conduct research and choose a suitable one.
You just need to think and trust me your hobby can make you a lot of money. And making the hobby a profession leads people to success and happy life.
Research– research is kind of important because it leads you towards your audience. You have your idea but by researching your idea more you will get to know that what actually people like to surf and you can get new ideas as well.
Domain– a domain is your website's identity. It helps people to find you and to identify you. It used to address your website.
Hosting– hosting is basically your website data storage place where your data and website gets host by hosting service provider. You are just creating your blog then a cheap shared hosting plan is suitable for you.
Content– content is of different types: text, images, videos, infographics, animations and many more. Basically what you want to display on your website is your content.
Note: your content should reflect your idea of your website.
Choose a Suitable Domain Name (Check availability)
As we already discussed above that domain is your website's name or identity you should choose your domain name wisely.
A domain always comes with an extension like, .com, .info, .in, .co.in, .uk, .edu and many more. But I personally suggest you always go with .com it may be more costly than others but trust me its worth's it. And most people only surf .com websites.
I know choosing a perfect name can be difficult for you. Let me make it easy for you, take a pen and notebook then write down almost five (5) to six (6) names that you like.
[button title="Check Domain Availability " titlecolor="#ffffff" url="https://bigrock-in.sjv.io/z3K5e" urlnewwindow="1″ bgcolor="#ff5000″]
Check their availability on Whois and order it with your suitable domain service provider.
To order your selected domain first you need to sign up with your service provider then you order your domain and it will lead you towards billing portal just make a payment that suits you and within 5 minutes you have your domain control panel in your hand.
Then Comes to Web Hosting
As you already know that web hosting is a storage device that hosts your website and data. It also makes it online through the internet 24/7.
In the market numbers of hosting types are available. Now the question is how to choose the right hosting service for your website.
If you are new and just want to use your website as a blog I suggest you go with a starter shared hosting plan.
If you want to make an e-commerce website cloud server plans will do. You can also choose a dedicated server or VPS hosting plan according to your needs.
[button title="Purchase Best Hosting Plan " titlecolor="#ffffff" url="https://www.siteground.com/shared-hosting-features.htm?afcode=fde789da57e4befc30c19e10ce5067eb" urlnewwindow="1″ bgcolor="#ff5000″]
Read this guide to know the – SiteGround Hosting Review 2020 From Our Experts
Choose a Web Hosting Plan and Finish Your Registration
After choosing your web hosting plan whatever suits you, you just need to sign up with Hosting company and go to your plan, add it to your cart, make payment and within seconds you can access your hosting panel.
Flat 30% Off On WordPress Hosting
Why WordPress is Suitable for Your Website
How to Create a Website on WordPress. WordPress is suitable for every single type of website. It's one of the best CMS (content management software) in the market. Did you know? WordPress covers over 78% website in the market.
WordPress is famous and best for many things that's why most people choose WordPress over other CMS's (content management software).
WordPress is Easy to Use and Learn – WordPress is the simplest CMS in the market. It's so easy to learn and use, anybody can learn WordPress basics on the internet by surfing the search engine only. The best website to learn WordPress is wordpress.com itself. That's why most of the people prefer WordPress only so they can start their own website without investing money on developers and learning languages.
There Are Lots of WordPress Themes and Plugins –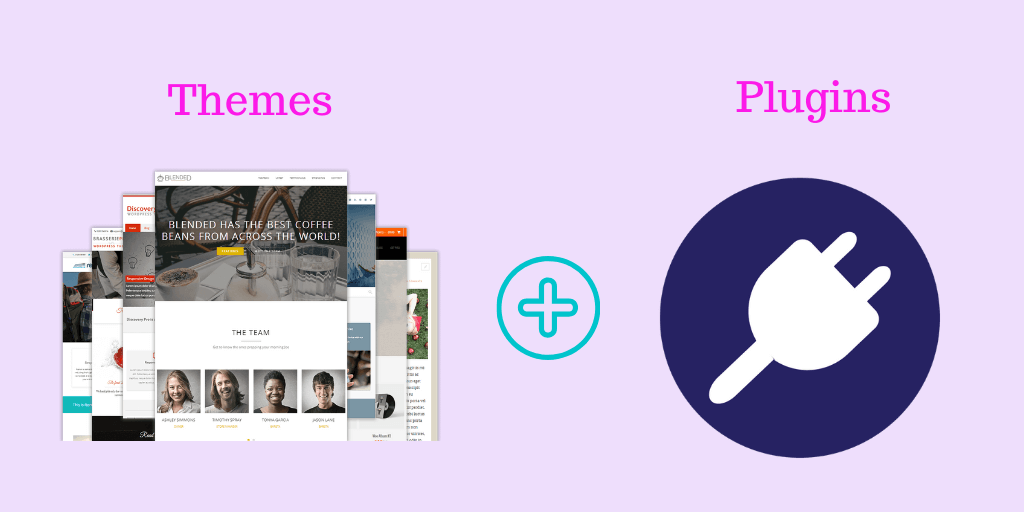 A WordPress theme is a collection of pre-designed templates and style-sheets used to define the appearance and display your website content. Basically themes are like a pre-developed structure of the website layout that you can modify and change anytime as you want.
A plugin is a piece of software that contains a group of functions that can be added to a WordPress website. Plugins help in so many things like to secure our data, to make data duplicates, to make the form, to put some animation, to do SEO, to speed-up our website and many more. There are different plugins available on the search engine for every different purpose.
WordPress is Easy to Manage – WordPress is not only easy to learn and use, but it's also easy to manage as well. To manage WordPress accounts and panel you don't need any technical knowledge. In short, anyone can manage their WordPress panel and accounts on its own without having any single technical knowledge.
Safe and secure – WordPress has the safest and secure environment. It is developed to overcome and make security standards high. It's also considered as the safest platform to run any type of website.
WordPress support – I am one of the thousands of customers that using WordPress as a CMS (content management software) and trust me with WordPress you don't need any support team to help you because you can easily manage it.
Install WordPress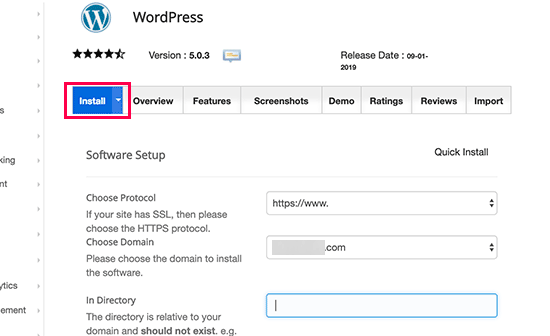 WordPress is SEO friendly – Google and other search engines give priority and play nice with WordPress. It also has lots of themes and plugins that help in SEO as well. WordPress is fast and mobile-friendly as well they all make it advanced level SEO optimization without doing any extra efforts. I completely trust WordPress because it's perfect CMS for any website with SEO to help it to rank well.
To install WordPress in your hosting panel is important but it's not that you have to install it manually you can just ask your hosting provider to install it for you. And if you want to install it by yourself you can do by following below steps:
Step 1: Download WordPress package from WordPress website in your local computer and unzip that zipped folder.
Step 2: Upload that unzipped files to your hosting panel via FTP account or file manager.
Step 3: After uploading files to your web hosting panel, you need to create MySQL database and user. Just log-in to your c-panel and go to MySQL database wizard create database name. For the next step, create a user database name and a password add it to the database and complete the task. And that's it you have your database and database user.
Now you have to change the database name and user in the wp-config.php files that exist in the public_html folder in your c-panel.
Step 4: Now run the installation process and complete the installation by filling the information like website name, username, and password for wp-admin, e-mail address to send login information and install it.
Sometimes WordPress comes with your c-panel in the software section. If it's there then you just have to follow step 4 that means just complete the installation process and your WordPress account is ready to use.
Choose Your Website Niche
How to Create a Website on WordPress. Now it's time to choose the niche of your website. A niche of your website is basically the interest of your website that it's focused on. I suggest you that you should pick a niche according to audience needs and wants, which will be a really good step towards your website's bright future.
Choose a Theme as Per Your Niche
Selecting a theme is fully depends on your niche. It should be according and related to the interest of your website.
Just pick a nice and related theme that suits you the best and install it in your WordPress panel.
How to Create a Website on WordPress. There are two types of themes available in the market free and paid, if you ask me to choose between these two, I will always choose free themes. Because first it will save my money and secondly there are thousands of free themes are available that can provide all the things that paid ones to provide. You just have to find the perfect theme that fits with your all needs.
Customize Your Web-pages
Your chosen theme will provide you so many pre-made layouts for your webpages to sort-out one. After picking the perfect layout you have to customize according to your needs, like background color, text size, font style, colors, drag and drop or add different sections and many more to make it look good.
WordPress Categories, Comments
Adding categories helps to divide your niche into different small parts to identify them easily for your audience.
The comment section is to interact with your audience.
Adding or removing this part is fully depends on you that what you want to add or whatnot. Just remember that it's a step to make a good relationship with your audience.
Launch Your Website (Connect hosting panel and domain)
Connecting your hosting panel and domain is important to live your website. But it's not necessary to do it manually as well. You just have to ask your hosting provider to do it for you. Or you can do it as well by changing the server name to your hosting server name in your domain control panel.
Now just make have some patience and your WordPress website is ready to go live.
Live Your Site on Search Engine (webmaster and analytics – robots and XML sitemap)
The most important thing that I forgot to told you that making your website live is not enough you need to tell search engines about it as well so that they can crawl your website data and help in engaging people to find it in search result pages.
To live your website on search engines you need to tell the search engines about your website by submitting XML sitemap, robots.txt files, and webmasters. You also have to sign up with Google Analytics to help you to understand audience behavior and your website position.
Add Necessary Plugins to Run this Website
As we already discussed above that plugins are kind of important to run your website smoothly and to avoid so many issues that maybe your audience can face.
There are many plugins that are really necessary to have in your WordPress panel, like:
Protect Your Website (SSL)
WP Forms – its use to create a subscription or any other type of form that you want.
Monster Insights – it's best for Google analytics in your WordPress panel only.
Yoast SEO – Yoast SEO is the most famous plugin that exists in this technical world. It used by almost every website to do On-page SEO.
G Suite – it is used for mass e-mail marketing campaigns
SEMRush – it helps you to improve your SEO, and boost ups your website ranking.
Live-Chat – every website should have a live chat option. It's best to have it to improve your relations with your audience and make them trust you more.
How to Create a Website on WordPress. Protecting your website is one of the important things that should be done as soon as the website gets online. I know you are thinking that if you choose the best server hosting's why you need to invest in something waste. But trust me SSL certificate is important to have because the server only protects your data but when people use your site your and transfers data SSL encodes its language and no other person can access it.
It also helps your audience to trust you more.
Update Your Website (important pages)
After launching your website you need to update your content as well that will include images, videos, and your content.
Promote Your Site (SEO AND PPC)
Promoting your website is kind of important. Because if you will just make it live and just sit back then you will not be able to gain traffic. You just can't fold your hands you have to promote your website to boost up its rank.
Let's talk about how? Basically promoting your website is called SEO in technical a term which means search engine optimization. It's an important part to optimize your website according to the search engines so that it can rank well and get a good amount of traffic.
We have already done all these things. They all are part of SEO as well. Now let's jump on the next things that we have to do:
Tap into online communities like Reddit, Quora, and different forums
Optimize images and content – use h1, h2, and heading texts, insert internal & external links, use alt tags, use your focus and related keywords
Make sure that your website is Mobile-Friendly
Fix broken links
Check your site's loading speed and improve it
Use social media as well to improve your presence
Guest posting is one of the best link building strategy that you should use
Update your outdated content
Frequently Asked Questions For Blog
What should I Choose – Paid or Free Theme?
What do you prefer? Think about your business. If you are planning for long then go for paid.
Is there any WordPress Support?
Yes, WordPress provides technical support to their users so call them whenever you find something hard into dashboard or theme.
How can I track my blog visitors?
Go for Google analytics. It is completely free and easy to use. Sign up your email account and set up the analytics code into the blog and start analyzing your traffic.
How will I manage my blog and find my mistakes?
First, verify Google webmaster and check your website health and indexing status. This is a free tool that is provided by Google.
Can I use WordPress on my own?
Yes, you can use word press as per your choice. We will also guide you on how to use WordPress. Contact to support.
How can I install plugins?
First, go to the plugin option and click on it then WordPress show you several options to choose one the type in the search bar what do you want to add.
How to add blog posts into WordPress?
Go blog post button (right side on the top of WordPress dashboard) – click on it – you will find a new list of options – click on the top and add a new blog post.
How can I protect my website from hackers?
Use our SSL certificate that is highly trusted and available at cheap prices.
How can I pay for the domain name or web hosting?
You can pay via credit card, debit card, Paytm or internet banking. It is up to you how do you pay. We accept payment in all ways possible.
Will I able to create a business email?
That is why people choose us to buy a domain. We offer these features with our domain name. With this, you can create an unlimited business email account.
Can I choose any domain name?
Yes, there is a search bar, search any word it will show you availability with prices.
Can I pay monthly for a web hosting plan?
Yes, you can pay monthly or any other duration you can choose.
What is Shared Hosting?
Shared hosting is the smallest form of web hosting solutions. If you choose it then your blog will be hosted over a shared server where you have to share your resources with other users. How to Create a Website on WordPress