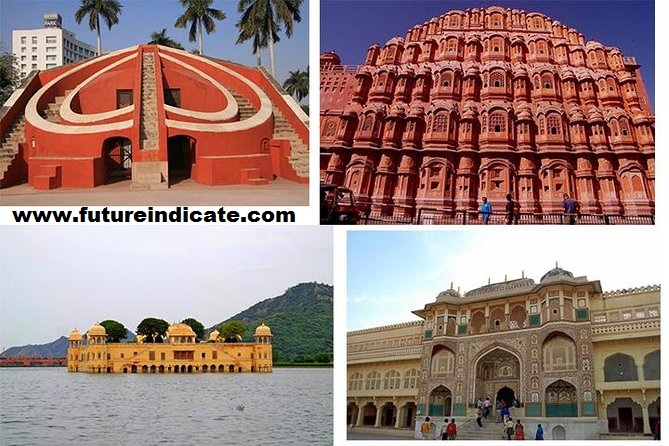 About Jaipur City Guide to Plan Your Trip




If you long to see ancient palaces and royal lifestyle closely, then you must visit Jaipur city of Rajasthan. This ancient city of the state is known for its ancient palaces with its grand palaces. Those who are interested in art culture and especially architecture should come here. Jaipur is the ideal choice for a great holiday, where tourists from all over the world come not just from the country.
Known as the Pink City, this city is counted as one of the most special destinations of ancient India. You can see many great attractions here, and also enjoy elephant rides. In this particular article, know about some of the places in Jaipur without which your visit to Jaipur is useless.
Jaipur, which is also 268 km from the capital of India, is also called Pink City (Pink City). Jaipur is the capital of the state of Rajasthan. And it is India's 10th most populous city and is one of the top tourist destinations near Delhi. Along with Delhi and Agra, Jaipur builds the Golden Triangle of Indian Tourism. It is one of the popular places to visit in India. And one of the famous tourist destinations of Rajasthan.
Jaipur is well connected to major destinations in India by road, rail and air route. Jaipur International Airport or Sanganer Airport has located 13 km from the city. The airport is connected to all major airports in India, Delhi, Mumbai, Hyderabad, Bangalore, etc. Jaipur Junction Railway Station Delhi, Ajmer, Jodhpur, Ahmedabad, Bikaner, Howrah, Gorakhpur, Agra, Patna, Ranchi, Dehradun, Okha, Haridwar, Jaisalmer, Mumbai, Amritsar, Varanasi, Guwahati, Pune, Bhopal, Kochi, Jammu Tavi, Chennai , Kolkata, Allahabad and Vizag Sindhi Camp Bus Station is the main bus station, which has direct buses from Delhi, Agra, Udaipur, Jodhpur, Ajmer, Ahmedabad, Lucknow and Bhopal.
Tourist Places near Jaipur:
There are interesting places around Jaipur which can be seen
Bangura is 35 km south of Jaipur, famous for the hand-printed textile industry, while Sanganer has situated 16 km from Jaipur and is famous for its traditional crafts. There is also the Digambar temple dedicated to Lord Paswanath.
Pushkar is an important Hindu pilgrimage and it is famous for its animal fair as Pushkar Mela.
Ramgarh Lake is a picnic spot, located 32 km from Jaipur, which is a huge artificial lake.
Simon, 40 kilometers from Jaipur, is an ancient place, which is the ideal example of the Rajput mansion architecture.
Wildlife lovers can also go to Ranthambore and Sariska, which is the famous Wildlife Sanctuary.
Arrival Jaipur:
Meetings and support on arrival your representatives welcome you and take you to their car. Later you will be taken to:
Amber Fort:

About 11km north of Jaipur is a magnificent Amber Fort built by Maharaja Man Singh. A wonderful example of Rajput architecture, it overlooks a lake which shows its many roofs and pavilions. Amber is also known for the magnificent Sheesh Mahal, Jai Temple, Diwan-i-Am, Sikh Nivas and the small Kali Mandir. Later in the afternoon, you will be taken for lunch and then continue touring your sightseeing:
Hawa Mahal: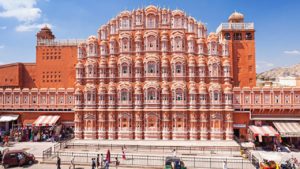 Also known as the Palace of Winds was built in 1799. It is a part of City Palace and it was started by Sawai Pratap Singh. The Hawa Mahal was prepared to walk on the road to the ladies of the royal house, while he was hidden from the public scene.
City Palace: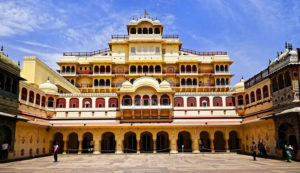 In the heart of the old city is the first royal residence built in the mix of Rajasthan and Mughal styles. A part of this palace is now a museum. The rest of the palace serves as the quarters of the royal family living in Jaipur. The palace also has an art gallery with fine paintings of small paintings, carpets, royal goods, and rare astronomical works.
Jantar Mantar: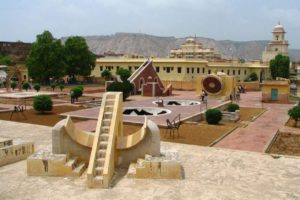 A stone observatory constructed by Maharaja Jai ​​Singh, which represents his love for astronomy, its complex tools, whose settings and sizes are scientifically designed, medieval India represents the high point of astronomy.
Tour End
You expect that the taste of India will continue to come to your taste buds always and hope that an unforgettable love will arise for the country and its people; Thanks for being our guest, and as we say in India, Please come back soon.