Top 10 Girls Colleges in Jaipur 2021-22
Top 10 Girls Colleges in Jaipur. There are numerous girls colleges in Jaipur. All of these colleges offer different courses in different fields. You can choose based on your course or proximity to your home. Here is a list of the Best Colleges in Jaipur for girls.
IIS UNIVERSITY (Deemed to be University)

IIS university is the best girls college in Rajasthan to acquire a graduation degree. IIS university was established in 1995. It has been awarded an A+ grade from NAAC. It is well known for its academic excellence. It has a conducive environment for girls to study and improve their skills. It believes in giving equal opportunities to girls and provide them with the power of knowledge.
It has a well-created infrastructure. It offers courses in the field of Commerce, Fine Arts, Fashion, Textile, Behavioural and Health Sciences, Social Science, Management and many more. It provides high-quality education with good placement opportunities. It aims to cater to the global needs of students.
BIYANI GIRLS COLLEGE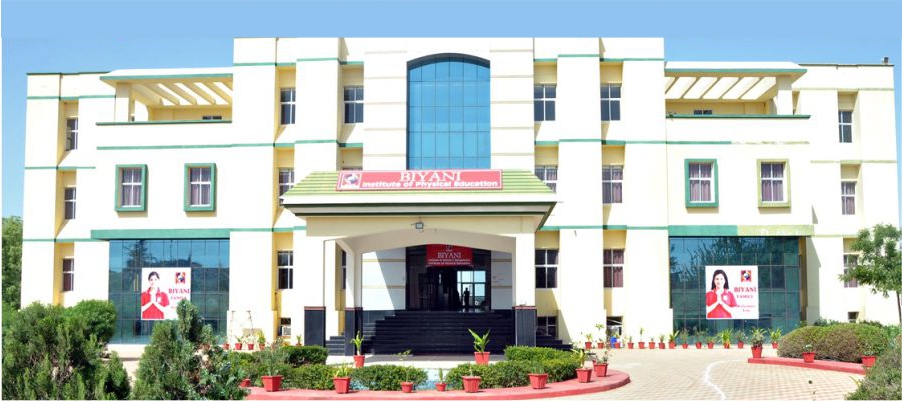 Biyani girls college is also one of the best colleges in Jaipur for girls. It was established in the year 2002. It has been given an A+ grade by NAAC. It believes strongly in the empowerment of women through the medium of education. It aims to impart the idea of futuristic growth in students.
It prepares students with quality knowledge and confidence. This prepares them for a good life ahead. Along with academic excellence, it focuses on traditions, humanity and spirituality. It offers 25 courses across 6 streams.
ST. WILFRED COLLEGE FOR GIRLS
Established in July 2001, St. Wilfred College for Girls is definitely a part of the list of the best girls colleges in Rajasthan. It offers courses in almost all the significant streams. Naming some,  Science, Humanities, Commerce, Management, Law, Engineering, Mass Communication, IT, Computers etc. It has a motive to impart excellent and relevant education to empower girls.
It tries to achieve its goal of imparting education by means of innovative and creative frameworks. It focusses on information and training. It also provides opportunities to improve the skills and communication for girls.
TAGORE GIRLS COLLEGE 

Tagore girls college was established in the year 2004. Since then it has proved its worth in academic excellence in higher education. It is indeed one of the best colleges in Jaipur. It is very well known for its serene and healthy environment. It works relentlessly in the field of women empowerment.
The most amazing thing is that it is located at a distance of 6 km from the main Jaipur city. It uses multidimensional activities for the all-round personality development of its students. It organized workshops and seminars too. It has a magnificent building giving space for both indoor and outdoor games.
KANORIA GIRLS COLLEGE

Kanodia girls college was established in the year 1965. It is accredited from UGC. It offers 16 courses across 7 streams. These streams are Arts, Management, IT, Commerce and Banking, Science, Vocational, Media and Mass Communication. It gives its students an offer to get 10 degrees like BA, B.Sc. B.Com., BCA and BBA. It has many other facilities to make college experience better for students. such as Auditorium, computer lab, counselling, gym, library. It offers great placement opportunities for its students. Thus making their future secure.
RAWAT PG GIRLS COLLEGE

Rawat PG Girls college was established in the year 2003. It offers a variety of undergraduate and postgraduate courses for girls. These courses are in the field of Arts, Commerce and science.
This is the best college in Jaipur for girls because for many reasons. It focuses on the overall development of its students. It helps them to improve their personalities. It believes in progressive and educational society. It offers facilities such as a library, e-library, biotech, lab, chemistry lab, hostel etc.
MAHARANI GIRLS COLLEGE
Maharani college is well known for its opportunities for education in higher studies for girls. It is considered as the best girls college in Rajasthan.  It was established in 1944. It offers courses in the fields of Arts, Commerce and Science. Along with these traditional courses it offers degrees in different languages such as German, French, Urdu, Persian, Fine Arts, Music, Dance, Home science. It aims to create citizens who are globally sound, impactful and dynamic. It fulfils this aim through rewarding students appropriately not only in the field of academics but also in co-curricular activities.
KHANDELWAL GIRLS INSTITUTE OF TECHNOLOGY

One of the best college in Jaipur, Khandelwal girls institute of technology works towards the development of careers of women. It offers 8 courses in 5 streams. These streams are management, commerce and banking, IT, science, Arts. The campus of the college is spread across 120000 acres. It has established itself as a pioneer institution in girls education. It aims at holistic education and personality development.
ALANKAR PG GIRLS COLLEGE
Alankar  PG girls college was established in the year 2006. This college is dedicated to providing ample opportunities and discovering the abilities of students. This is the best college for girls in Rajasthan as it makes its students agile, resilient, responsible, creative who can lead and serve society. Its campus is equipped with all kinds of urban facilities. It has a silent and academic atmosphere.
It trains in communication and soft skills. It has a safe and secure college campus for girls. It also makes sure that all the faculty member employed are highly qualified.
MALVIYA COLLEGE FOR GIRLS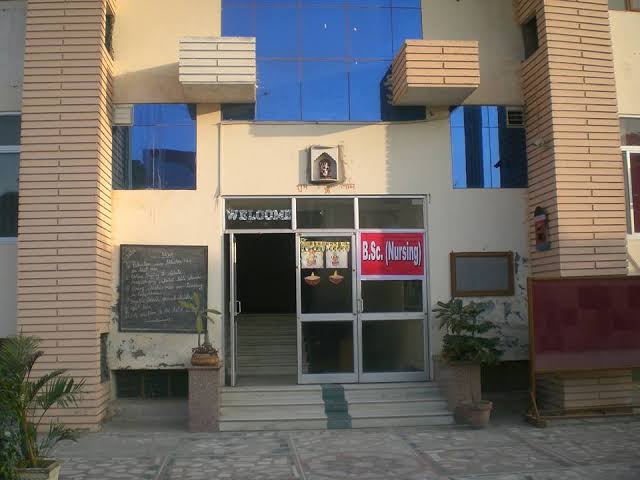 It was established in the year 2008. It is affiliated to the University of Rajasthan. It has an excellent academic track record. This is why it is the best college in Jaipur. There are different facilities such as Theatre, laboratory, health centre, etc. It offers courses like BA, MA, French, German, BBA, B. Com, M.Com, and BCA. It is well connected to all the city transports. It focusses on empowering the personalities of students.
Read Also- Top 10 SSC Coaching Institutes in Jaipur